Mopar Enthusiast Ring Member Profile: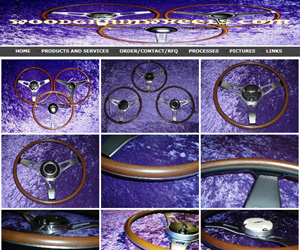 Ring Navigation:

Site Name:

Plumbeeper Rimblow Restorations
Site URL:

http://www.rimblowsteeringwheels.com/
Description:
Woodgrain steering wheel concourse OEM restoration and parts for all Mopar steering wheels.
Member Since: October 28, 2008
Company Information:
Hi-Temp/Bluewater Thermal
1930 North Montgomery Road
Greensburg, IN. 47240
Type Of Products Offered: Mopar rimblow steering wheels, B-body wood grain steering wheels, E-body standard wood grain steering wheels, Mustang rim blow steering wheels, Corvette wood grain steering wheels and more.
Have a Mopar related web site/page and want to be a member of the Mopar Ring? Visit our join section and submit an application. Membership is free and open to all Mopar related sites, including personal sites, club sites and business sites.
Sponsored Links: