Mopar Enthusiast Ring Member Profile: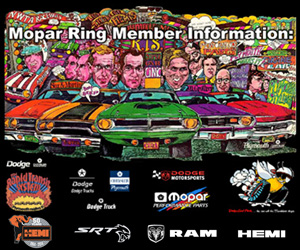 Ring Navigation:

Site Name:

1970 Plymouth Fury III 440 Convertible Restoration
Site URL:

http://www.mounteer.ca/
Description:
This site is dedicated to my 1970 440 Fury Convertible, it's history, life, death and rise, from the depths of rust and neglect, to emerge as a fly swatter in the world of Bee's, Chargers and Road Runners..
Have a Mopar related web site/page and want to be a member of the Mopar Ring? Visit our join section and submit an application. Membership is free and open to all Mopar related sites, including personal sites, club sites and business sites.
Sponsored Links: