Mopar Enthusiast Ring Member Profile: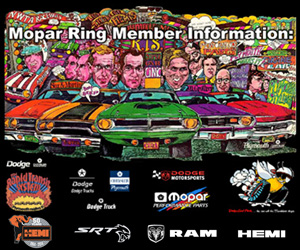 Ring Navigation:

Site Name:

Dave's 1956 Dodge D500
Site URL:

http://webpages.charter.net/dhomstad/1956%20Dodge%20CRLFrame1Source1.htm
Description:
Info about my 1956 dodge d500 Custom Royal Lancer, engine rebuild, 727 TorqueFlite swap.
Have a Mopar related web site/page and want to be a member of the Mopar Ring? Visit our join section and submit an application. Membership is free and open to all Mopar related sites, including personal sites, club sites and business sites.
Sponsored Links: