Home

About The Mopar Truck Connection

Help

Links

Members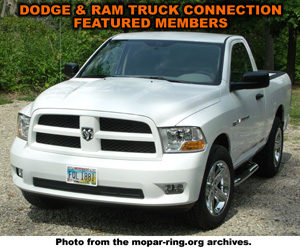 Dodge And RAM Truck Enthusiast Sites/Pages:

 Site WEB de Denis Bisson / Dennis Bisson's Web page – Well… Nothing really excited. Simply the history why and how I bought it… Some pictures like the one after we came back from Mount Washington.
Member Since: February 7, 2004

 The Dakota Mailing List – The DML home page.
Member Since: June 21, 2001