Mopar Enthusiast Ring Member Profile: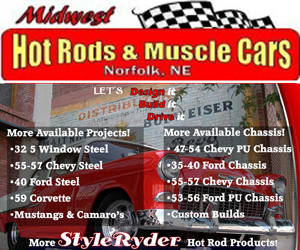 Ring Navigation:

Site Name:

Midwest Hot Rods & Muscle Cars
Site URL:

https://www.midwesthotrodsandmusclecars.com
Description:
Your source for quality reproduction Mopar Dodge Plymouth muscle car parts and accessories at the lowest price.
Member Since: January 26, 2007
Company Information:
Midwest Hot Rods & Muscle Cars
2606 South 13th Street - Norfolk, Nebraska 68701
Concord, NC 28025
Phone/Contact: 1-402-371-0963
Have a Mopar related web site/page and want to be a member of the Mopar Ring? Visit our join section and submit an application. Membership is free and open to all Mopar related sites, including personal sites, club sites and business sites.
Sponsored Links: