Mopar Enthusiast Ring Member Profile: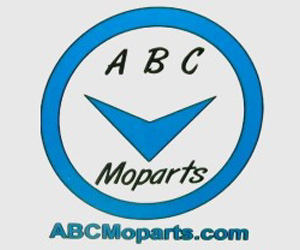 Ring Navigation:

Site Name:

ABC Moparts
Site URL:

https://www.abcmoparts.com/
Description:
We have dash pads for A B C and E body Mopars (steel core) and a extensive line of arm rest pads and an ever expanding product line.
Member Since: January 15, 2019
Company Information:
ABC Moparts
Kingman, AZ
Phone: (928) 692-7689
Type Of Products Offered:
Mopar dash pads, a, b, c, e, body, interior, parts
Have a Mopar related web site/page and want to be a member of the Mopar Ring? Visit our join section and submit an application. Membership is free and open to all Mopar related sites, including personal sites, club sites and business sites.
Sponsored Links: