Mopar Enthusiast Ring Member Profile: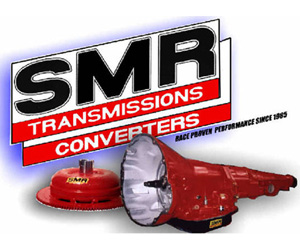 Ring Navigation:

Site Name:

SMR Transmissions and Converters
Site URL:

https://www.smrtrans.com
Description:
SMR TRANSMISSIONS and CONVERTERS specializes in custom built transmissions, converters, adapters, overdrive conversions and related components for Chrysler, Dodge, Plymouth and AMC only, For cars and trucks for restoration, muscle car, competition, off-road, fuel economy, cruising, racing and special purpose vehicle use.
Member Since: November 17, 2006
Company Information:
SMR Transmissions and Converters
3030 Concession 8
Bradford, Ontario L3Z 2A5
Phone/Contact: Toll free 888-846-6603 (Canada & U.S.A. only) or 905-775-3801 ( International or Local)
E-Mail: service@smrtrans.com
Type Of Products Offered: Transmissions, Converters, Valvebodies, Adapter Kits, Overdrive Kits
Have a Mopar related web site/page and want to be a member of the Mopar Ring? Visit our join section and submit an application. Membership is free and open to all Mopar related sites, including personal sites, club sites and business sites.
Sponsored Links: