Mopar Enthusiast Ring Member Profile: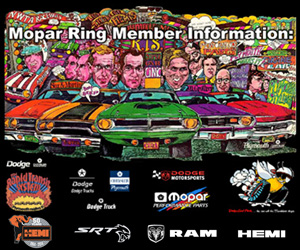 Ring Navigation:

Site Name:

Strictly Stock The Champions of 1955 and 1956
Site URL:

http://www.300B.info
Description:
This site comprehensively tells the story of Chrysler 300, 300B and Dodge D-500-1 involvement in AAA and NASCAR racing in 1955 and 1956 via the racing activities of Carl Kiekhaefer. In addition, the narrative briefly explores pre-1955 and post-1956 racing.
Have a Mopar related web site/page and want to be a member of the Mopar Ring? Visit our join section and submit an application. Membership is free and open to all Mopar related sites, including personal sites, club sites and business sites.
Sponsored Links: